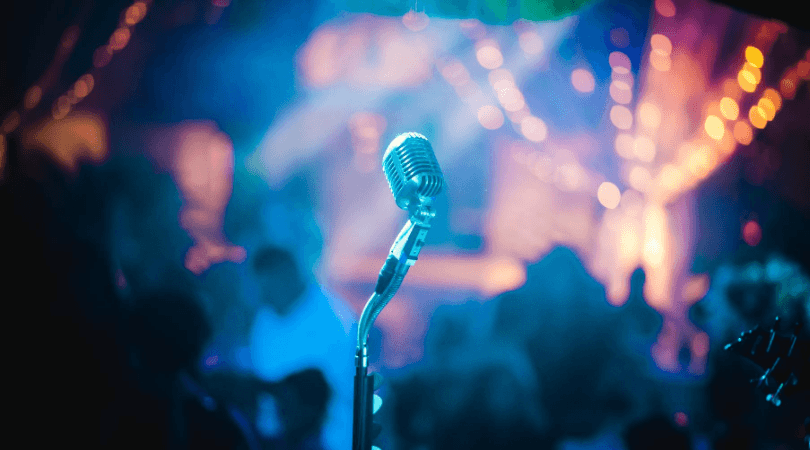 Spotlight Series Number 1
In this episode, I'll be featuring the previous interviews I've had with;
George Hillman

Cynthia Brando

Azalea

Emily Zuzik






If you have been a music freak and a die heart fan of George Hillman, Cynthia Brando, Azalea and Emily Zuzik, this article is for you. These are some of the most popular artists in the music industry with songs hitting millions of views within a span of time.
George Hillman is a New Jersey-based musician, sound producer, and engineer.
Cynthia Brando is a Los Angeles based songwriter, singer with a unique voice.
 Azalea is a Canadian/Australian husband and wife collaborative. The way these artists, Benjamin and Mia Hackett blend their voices together, is absolutely unique and popular. 
Emily Zuzik is a Los Angeles-based music songwriter, singer, model, and actor. 
Let's explore our new series 'The Dharmic Evolution Spotlight Series,' sharing tidbits from the various interviews taken so far. We are going to start with the most recent ones and then will go all the way 5 years back when the show started.
Spotlight Series Number 1
This episode features the interviews we've had with George Hillman, Cynthia Brando, Azalea, Emily Zuzik, the popular and globally recognized artists.
Interview with George Hillman
Hailing from New Jersey, George Hillman is a Christian artist, producer, and sound engineer.
George Hillman had a very spirited conversation and shared his amazing experience for song production, Christian living, and the changing church culture.
Hillman's song featuring on this episode is 'In God We Trust'
You can listen to George Hillman's full interview here:
DE279 George Hillman: Songwriter, Musician, Engineer, Pastor, & God's Grace
What Cynthia Brando Says
We had the pleasure of having Cynthia on the show twice. In her last interview with us, she talked about a much-debated issue of depression from an artist's point of view, and why so many singers/songwriters experience mental problems. It was a great counseling session too with Cynthia Brando!
Cynthia loves traveling across different states, venues, festivals, and has been a popular street performer too.
Cynthia's song featured on the episode is 'The changing skies of my life'
You can listen to Cynthia Brando's full interview here:
DE274 Cynthia Brando, Why Artists Are Prone To Sadness, Depression, and Suicide.
Azalea shows us the beautiful and dynamic mix of Australian and Canadian
'Azalea' is the musical duo of Benjamin and Mia Hackett.
The show we have featured them in shares an amazing roller coaster story of how they had to cancel their ship performance gigs due to the COVID crisis.
Benjamin and Mia Hackett from Azalea got into how they've adapted to the crisis, and how they've taken the current pandemic as an opportunity to connect more to explore new music ventures.
Azalea's song featured on the episode is 'Your Lullaby'
You can listen to the Azalea's full interview here:
DE264 Azalea, Australia & Canada combine beauty and Art, then steal your heart!
Emily Zuzik talks about her collaboration moves
When we talk about Emily Zuzik, a diversified and skilled artist comes into our minds.
Emily Zuzik is a renowned singer, songwriter, guitarist, actress, and model.
In the show, she revealed her collaboration and the personal connections behind the 'Torch and Trouble album', her popular production. 
Emily Zuzik also shared a great experience of networking that has helped her grow and learn while still being a performer in LA.
Emily's song featured on the show is 'Alone'
https://dharmicevolution.com/old-blog/de260-emily-zuzik-a-brave-rocker-releasing-her-latest-torch-trouble/
Conclusion
So, this is all for today's thrilling episode sharing the interesting glimpses of some of my best interviews with great artists like George Hillman, Cynthia Brando, Azalea, and Emily Zuzik.
I am so grateful to my followers out there who remember to share, subscribe, and review the show from different platforms.
Timestamps
03:00 The DE Spotlight series; Number one
04:09 George Hillman
05:39 Listen to George Hillman's 'In God we Trust'
11:03 Cynthia Brando
13:04 Listen to Cynthia Brando's 'The changing skies of my life'
17:23 Azalea
25:46 Listen to Azalea's  'Your Lullaby'
31:12 Emily Zuzik
36:04 Listen to Emily Zuzik's 'Alone'
45:13 & Listen to "Connected" by James Kevin O'Connor 
Thank you all for being a part of the dHarmic evolution podcast, be sure to subscribe to the podcast and connect with us on social media.
Follow our Podcast on Facebook Twitter Instagram
Quick Memory Test!
Can you answer the following about your favorite artists George Hillman, Cynthia Brando, Azalea duo, and Emily Zuzik?
Who is George Hillman?

Answer:

Hailing from New Jersey,

George Hillman

is a Christian artist, producer, and sound engineer.

What kind of music does Cynthia Brando?

Answer: Cynthia Brando's music is mostly Americana because it is a mix of rock, blues, folk, and country.

Where to listen to Azalea's music?

Answer: You can listen to Azalea's music at https://azalea.bandcamp.com/track/your-lullaby

Where to listen to a podcast with Emily Zuzik?

Answer: You can listen to the podcast with Emily Zuzik at

https://dharmicevolution.com/old-blog/de260-emily-zuzik-a-brave-rocker-releasing-her-latest-torch-trouble/