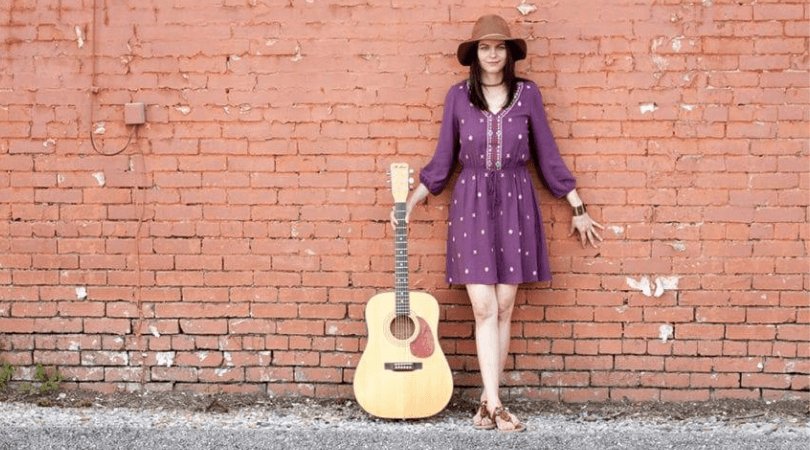 Welcome back to dHarmic Evolution podcast with me, James Kevin O'Connor, singer/songwriter, audio/video artist, and master storyteller. Today we visit with Texas' own, Amy Goloby!
Amy's got that silky smooth acoustic guitar, warm vocals, and melodies that won't quit. Her folky, faith filled Americana tunes are ones you won't soon forget! She tells us how she got from three chords to here, including some lovely stories along the way.
Check out Amy's rockin' tunes and hear all about her journey on this episode of dHarmic Evolution!
On this episode:
-From three chords to hundreds of songs!
-How Amy found herself facing her stage fright!
-Amy's Nashville connection!
-How Amy approaches her projects.
Amy Goloby songs featured:
-Love Back To You
-Petty Stuff
-The Weight
-Wait My Dear
-Wild
Website:
http://amygoloby.com
Twitter:
www.twitter.com/amygoloby
Facebook:
www.facebook.com/amygoloby
Instagram:
www.instagram.com/amygoloby
Soundcloud:
www.soundcloud.com/amygoloby
ReverbNation:
www.reverbnation.com/amygoloby
YouTube:
www.youtube.com/amygoloby
Don't forget!
Subscribe to dHarmic Evolution on iTunes
Please sign up on dharmicevolution.com for artist opportunities
Follow dHarmic Evolution on social media,
Also check out www.thejamesoconnoragency.com and find out how we can broadcast your global career!
Listen to the interview here:
Download the interview here: