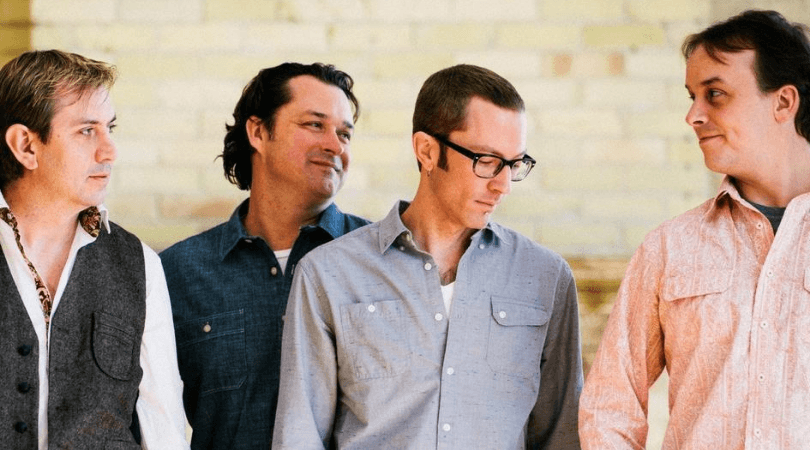 Welcome back to dHarmic Evolution podcast with me, James Kevin O'Connor, singer/songwriter, audio/video artist, and master storyteller. Today we're in Kalamazoo, Michigan, hanging out with Willamena's very own, Lucas Ross!
Lucas is the vocalist for the Michigan band Willamena, a band whose songs have a pop rock, modern edge and are accompanied by strong vocals and thoughtful lyrics.
Lucas Ross tells us about life in Willamena, from their origins to the deep meanings behind their tunes, on this episode of dHarmic Evolution!
–
On this episode:
-Just a couple of friends from high school getting together making tunes…
-The value of a good rewrite.
-Why we need a little more love and positivity in the world!
-Life in the studio with Willamena!
–
Willamena songs featured:
-Close Your Eyes
-The Other Side of Loneliness
-Falling Through The Sky
-Way Back When
–
Website:
Facebook:
https://www.facebook.com/willamenaband
Twitter:
https://twitter.com/Willamenaband
YouTube:
https://www.youtube.com/channel/UCkOABIT4xfgtDtO37oWB3kw?view_as=subscriber
Bandcamp:
https://willamena.bandcamp.com/
–
Don't forget!
Subscribe to dHarmic Evolution on iTunes
Please sign up on dharmicevolution.com for artist opportunities
Follow dHarmic Evolution on social media,
Also check out www.thejamesoconnoragency.com and find out how we can broadcast your global career!
Listen to the interview here: