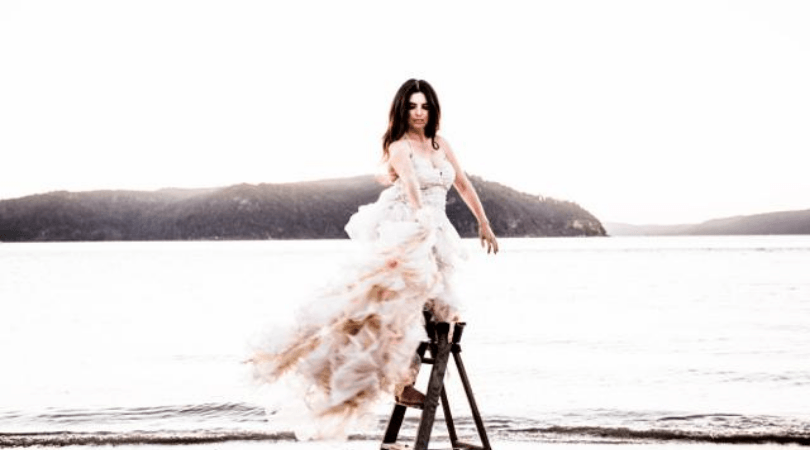 DE163 Susan Muranty | Australian Artist Extraordinary Talent


Following Stephen Hawking's death a couple of weeks ago – Susan released a remixed, remastered version of her song, Stephen Hawking Wants You To, with a brand new lead vocal and a lyric video. Lyrics have been a past Top 10 Finalist in the Australian Songwriting Association (ASA) Songwriting Contest. https://www.youtube.com/watch?v=48fn_jeyE5M
Susan's first experience of making a lyric video and she absolutely loved it.
Stephen Hawking Wants You To is a prelude to an album to be released later in the year. This is the first single from the album.
Susan has won the Lyrics Category UK Songwriting Contest twice – in 2012 and 2013 – and was a finalist in 2014, 2015, 2016. Has gained finalist and semi-finalist positions in many other songwriting contests in recent years including The Great American Song Contest, The Australian Songwriting Association (ASA) Songwriting Contest, the International Songwriting Contest (ISC) and The Songs Alive Songwriting Contest here in Sydney.
Susan's song, I Can't Unlove You, was a semi-finalist in this year's ISC Songwriting Contest Lyrics Category and a finalist in the Ballad Category of the latest UK Songwriting Contest.
Dharmic Evolution audience is also getting a special sneak peek of I Can't Unlove You – Susan's duet with Ritchie Neville from the UK boy band group Five – which will also be on the forthcoming album.
Susan is an award-winning sculptor and painter who has been commissioned to create bronze portraits of famous Australians such as painter Nora Heysen who was the first woman to win Sydney's infamous Archibald Prize. You can find her artwork on her website and she will offer a 10% discount to anyone who quotes the dHarmic Evolution name, says "James O` Connor is amazing" lol or claims they have watched this podcast. She will also offer the same discount to anyone who signs up to her new one-on-one lyric-coaching courses, conducted over Skype.
In recent years, Susan has been a lyric teacher in the Creative Arts faculty of C3 Christian College in Oxford Falls Sydney and Artist-in-residence at the John Berne High School in Lewisham Sydney. She lives in the beautiful harbor city where she raised her son, Jack, who is now 18 and taking a gap year before embarking on a full-time university degree in 2019. She has about a billion nieces and nephews and loves each one of them dearly.
–
On this episode:
"Stephen Hawking's whole life encompassed massive idea's, and my massive idea in this song that involved him was talking about how science, love, and Art can all be combined into one thing."
"Stewart Epps Mixed the song and took it to that Beautiful Level"
"I like my love songs to have another dimension to them"
–
Susan songs featured:
– Stephen Hawking Wants You To
– I Can't Unlove You (Duet)
– My Heart Beats Like A Bird's Wing
– Amen Amen
–
Website:
Facebook:
https://www.facebook.com/susan.muranty
Facebook Page:
https://www.facebook.com/susanmurantyartist
Instagram:
http://instagram.com/susanmuranty/
Twitter:
https://twitter.com/susanmuranty
SoundCloud:
https://soundcloud.com/susanmuranty
–
Don't forget!
Subscribe to dHarmic Evolution on iTunes 
Please sign up on http://www.dharmicevolution.com/guest-invite/ for artist opportunities
Follow dHarmic Evolution on social media,
Also check out www.thejamesoconnoragency.com and find out how we can broadcast your global career!
Listen to the interview here!