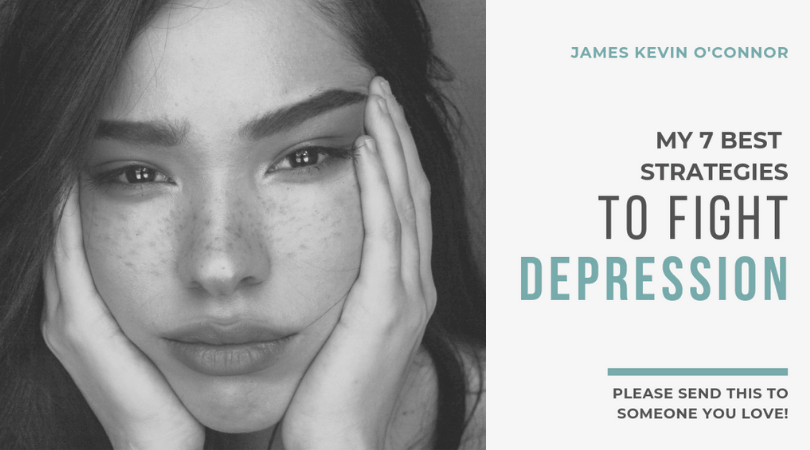 In Episode 222 of the Dharmic Evolution Podcast, James Kevin gives a sneak peek into his new eBook – Depression Fighter's Manual – with guests English Bob and Jacked Up Jimmy. 
Take a listen for seven helpful strategies (plus a bonus one!) to help yourself or a loved one battle depression and anxiety. · Get up, get out, and get moving!
· Laughter is the best medicine.
· Offer a helping hand.
· Surround yourself with nature.
…..and more!
You won't want to miss this packed episode of the Dharmic Evolution Podcast! Download the eBook for all of James Kevin's strategies, and share this very important information with a friend!
Don't forget to subscribe, rate, and review the show to be featured on the website! Thanks for joining us, and be sure to connect with us on social media!
 
Don't forget!
You can download a free copy of "My 7 best strategies to fight depression" ebook here! 
Subscribe rate & review the dHarmic Evolution podcast!
dHarmic Evolution Community Facebook Page
Please sign up on http://www.dharmicevolution.com/guest-invite/ for artist opportunities. Join the dHarmic Evolution Community Facebook page! You can post your content on there for the whole world to see.
Please leave us a "Like" and comment about this show right here!