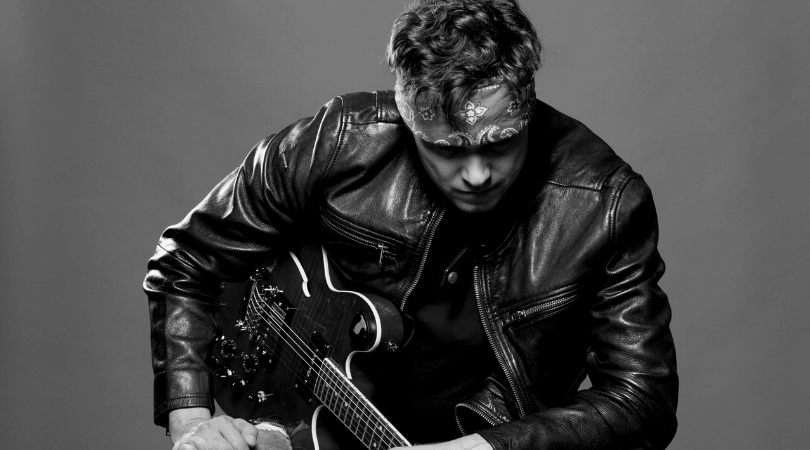 Biography:
MTV Europe Music Awards Nominee (Best Worldwide Act) & Vh1 Top 10 artist Oliver Sean's music can best be described as 'Feel Good Acoustic Rock with Soul'. The Singer/Songwriter thrived in the Goa, Dubai and the UK cultures as they acted as the backdrop to his youth, and the inspiration for his music.
His discography with W.O.A. Entertainment began in 1999 with his single 'There She Is Again'. Oliver Sean's media clippings have formed a career of their own.
Since his career was launched in his teens, Oliver's press clippings exceed several hundred features, snippets, and reviews in significant print and broadcast mediums. His brand of music is known for its pop influence with contemporary undertones. His debut album was nominated for 'International Album of the Year' by AVMax in 2003/04 along with albums by John Mayer, Robbie Williams, Kylie Minogue and Third Eye Blind.
Oliver Sean's eclectic global music style is the trademark for his brand and is as exotic as his Portuguese Goan Lineage. A self-taught musician, Oliver plays guitar, bass, keyboards, and drums. However, it is his distinctive percussive guitar and powerfully seductive voice, which is his footprint on the music industry. His track record of being a hit songwriter is just one of his many assets defining him as a pillar in the music community. Oliver Sean is a member of the Recording Academy and a Voting Member for the prestigious Grammy Awards.
As a Record Producer and Filmmaker, Oliver Sean has composed music for the French Government (Massif Region Tourism Campaign) & Goa Government (Republic Day Parade). He has also composed the soundtrack as a music director for a Bollywood Feature Film and the title track for a Regional Goan Feature Film. The singer-songwriter is actively producing music for films and artists around the world and is a successful filmmaker with several music videos that he has Directed and Produced, regularly featured on Vh1 & MTV and also hosts his own nationally distributed radio show The WOAFM99 Radio Show.
Oliver Sean and his International Band are actively touring and performing worldwide and the Singer-Songwriter has recently launched his 4th studio album 'Devil in Blue Jeans'
"I think every artist should be in a cover band for a while, to help you hone in on your skills, it really worked for me"
– Oliver Sean
Welcome back to the dHarmic evolution podcast. This month, we'll be having a re-run of some of the top podcasts that I feel would be an injustice to air once. Our first re-run is my interview with music artist, Oliver Sean is a London based Portuguese singer/songwriter from Goa, India.
He performs a unique genre of music which is known for its pop influence with contemporary undertones. Sean has recently featured as MTV Europe Music Awards Nominee (Best Worldwide Act) & VH1 Top 10.
Growing up, Sean had different music and artists that influenced him, from blues, rock music, 80s pop to punk and pop bands. His passion and practice of music began at an early age in Goa, but it wasn't until when he moved to London that he get his first break.
At only 19 years of age, Sean packed his bag and guitar, got a plane ticket to London and started doing different gigs in pubs and clubs. He would eventually land a Showcasetv gig on Skytv UK which later on snowballed his way into more affluent performances, such as one with MTV as a VH1.
His love for business, marketing, and management have seen Sean become a self-producing artist and overseeing the producing of several music videos, films, and soundtracks. Sean also hosts his own show The WOAFM99 Radio Show.
Sean's company works closely with Viacom, VH1, MTV and independent artists. Because Sean's Record label organizes a lot of major tours, a lot of the independent artists love to tag along and make music videos. At first, Sean only used to be in front of the camera, you know, just giving his tips and ideas, his passion and dedication for it grew and before he knew it, he was a full-time producer for the music videos. This role, later on, grew to direct music videos as well, and later on cinematography.
Timestamps
[08:53] Listen to come for me by Oliver Sean
[12:05] Sean's idols growing up
[14:00] Sean's studio and performance experiences
[18:35] Listen to Walk up and Kiss you by Oliver Sean
[24:18] The production process
[30:12] Listen to Devil in Blue Jeans by Oliver Sean
[34:12] Sean's production gear
[36:58] Leveraging the power of social media
[39:20] Listen to New York
[44:09] Transitioning to filmmaking
Follow Oliver:
Website
www.oliversean.com
Facebook
@oliverseanband
Twitter
@oliversean
Instagram
@oliversean
Youtube
@oliversean
Soundcloud
www.soundcloud.com/woarecords/sets/devil-in-blue-jeans
Spotify
www.open.spotify.com/artist/3qpDQHNmRS4Mhc2bYMRFYi?si=-XF_AP9lQ_SczKPBy8KTVA
Thanks for joining us, and be sure to connect with us on social media!
Check out our YouTube channel!
Join our community on
dHarmic Evolution Community Facebook Group