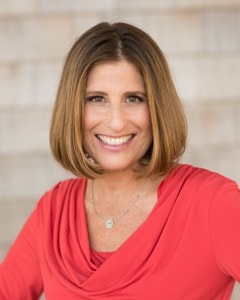 Sue B Zimmerman is the industry go-to Instagram expert. Her high-energy and passion for teaching social media is evident from the moment she takes the stage through her closing comments. Sue thrives off interacting with audience members and event attendees, and often makes herself available post-presentation to continue to the conversation.
Sue is a popular CreativeLive instructor, having taught 2 Instagram specific courses spanning over 6 days with a third course currently in production for November 2015.
Sue has been a featured speaker at the largest social media conference Social Media Marketing World. She has also taken the stage at Social Media Camp, Spark & Hustle, and Brand+Aid Conference as well as niche industry events such as GIFTE, UWColorado, and Romance Travel Forum.
Looking for someone to run an Instagram workshop? Sue also enjoys meeting in smaller groups to teach hands on as she has done at Massachusetts Conference for Women, and SSSlive. Whether your audience is small, large, social media savvy or beginners, Sue has a presentation to suit your group.