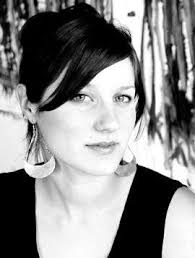 For those of you that don't know me, I'm Kati O'Toole. I've been the Head of Production at StudioPros for 7 years and counting. Like you, I love the process of writing lyrics, melodies, songs, recording music and releasing it. I'm an independent artist, singer/songwriter as well as a producer for StudioPros.
When I first started working at StudioPros, I wasn't aware of online recording and how easy it was to collaborate online. Like you, I was skeptical of the process. Being someone that is always wanting to be 100% involved in the production of my own projects, I wasn't even sure if I would like the process of recording online. After years of writing/recording/releasing material- I can say, I thoroughly enjoy the process!
7 years ago, Elad Fish, the owner of StudioPros made a bet with me. He said that I would one day stop recording albums at physical studios, and would one day convert to online recording. I didn't believe him at the time, but now I hate to admit- he was right. Don't you hate when your boss is right?
Life is busy. I'm a wife, a mother of a soon-to-be 11 month old and have a full time job (here of course, which I love). Getting into a studio to devote time to recording my projects is hard. I can say through personal experience, that collaborating online with StudioPros is a great outlet for recording your material.
I wanted to share with you my latest single, Gravel Road, produced by myself in collaboration with the StudioPros production team.
Check out Gravel Road: