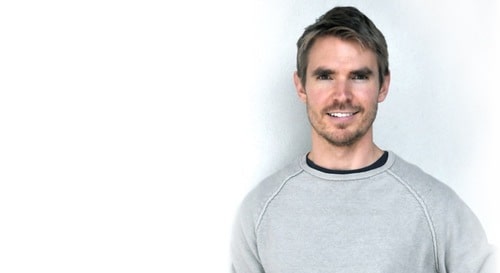 Owen Kortz is an award-winning singer/songwriter from Denver, Colorado. Formerly the leader of the popular Owen Kortz Trio, Owen went solo in spring 2013 and has recorded a 3rd album, "OK."
Owen's music is a mix of introspective, funky, folksy and bluesy, with a smattering of humor — always personal and intimate, no matter how large the space, and always highly entertaining. His voice is a warm blanket and his deftly combined music and lyrics are a wash of summer rain — soothing but refreshing, making you think and feel, sometimes spurring you to jump out of your seat and celebrate! Owen strives to reflect a traditional folk/pop vibe with a message that resonates today. He's the "anti" musician — the antidote to our busy, over-digitized lives.
Owen has been compared to James Taylor and John Denver, and has performed at concerts with Grammy-award winning, multi-platinum recording artist Ryan Tedder of OneRepublic, legendary guitarist Pat Metheny and YouTube phenom Kina Grannis, and has recorded with the Bissonette brothers (Ringo Starr, Joe Satriani). Owen's music has been featured on KGNU-Channel 2 News, and he's a founding member of the Singer/Songwriter Program and LYNX National Arts and Media Camps at the University of Colorado at Denver, where he is on faculty.
Venues and festivals where Owen has performed include:
Ogden Theatre, Denver, for Gov. Hickenlooper's Inauguration Celebration

Ride the Rockies Tour, CO

Walnut Room, Denver

Swallow Hill, Denver

Soiled Dove, Denver

Bluebird Theater, Denver

Evergreen Summer Music Series, Evergreen

Denver Chalk Art Festival, Denver

Los Angeles Downtown Festival

The Skirball Auditorium, Los Angeles

Room 5 Los Angeles

32nd St Farmers Market, Denver

Run the Rocks 5K, Red Rocks Park

City Center EATS, City Center Park, Denver

Weddings

House concerts