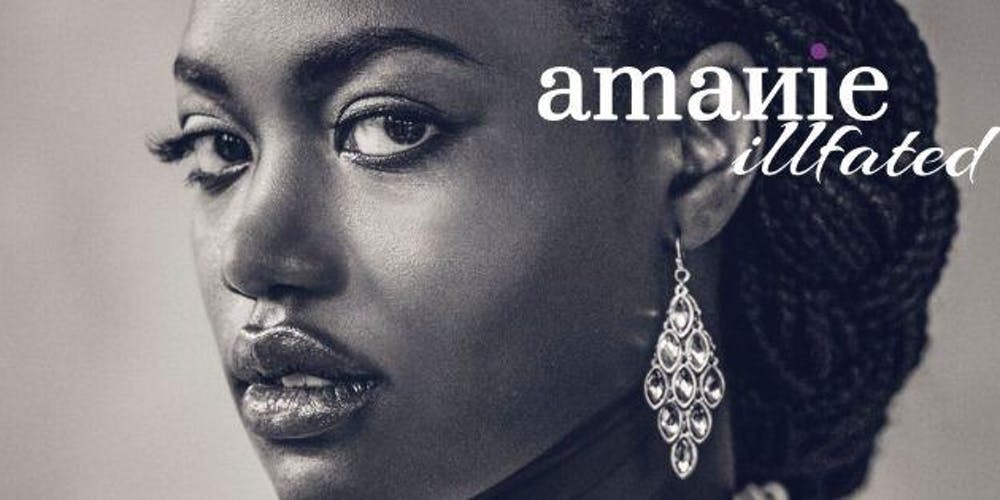 She's been writing songs since she was nine years old!
Welcome back to the dHarmic Evolution podcast with me James Kevin O'Connor, singer/songwriter, audio/video artist, and master storyteller. On today's episode, we go all the way to Saskatchewan, Canada, to chat with a talented young artist!
Originally from Sudan, Amanie and her family moved to Canada as refugees, and she has lived in Saskatchewan since she was three. At age nine, she started to express herself through songs. The problem? She wasn't that good with English. The solution? She grabbed a dictionary and started looking up words! Talk about initiative!
Amanie takes us back to the stories behind her songs – puppy love, teenage crushes, repressed emotions.
On this episode:
Amanie tells us about the meaning of her name, and how "Illfated" came to be her screen name!
She's playing in South Africa! Adventurous girl we got here. Listen to how she landed this gig!
There was a time in her life that she felt so down, and she tried to take her life away. Hear her thoughts on this and how music helped her get back on track.
Celine Dion meets Beethoven? Not your usual pair but it has worked for Amanie!
She talks about expressing black beauty!
Amanie tells us her musical influences too!
Amanie songs featured:
Letter to Myself
Triangles
Ultimate Candy
Too Hot
Follow Amanie:
Twitter: @amanieillfated
Don't forget!
Subscribe to dHarmic Evolution on iTunes
Please sign up on dharmicevolution.com for free bonus content!
Follow dHarmic Evolution on social media
Listen to the full interview here: