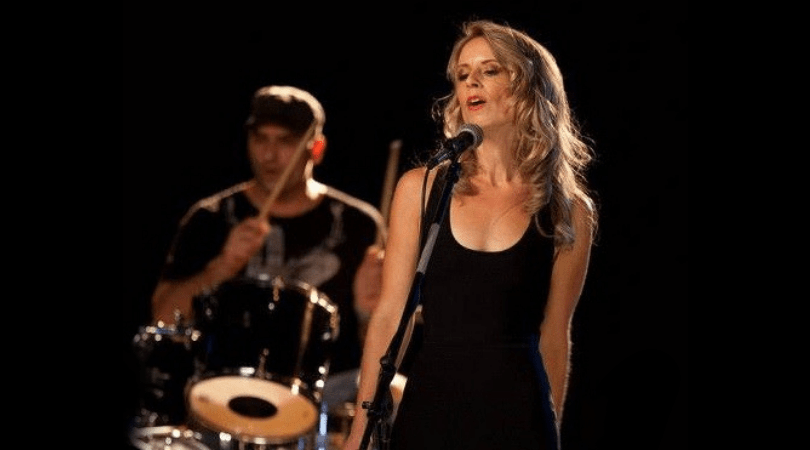 Mandy Del Rio

Host
The show's host, Mandy Del Rio, presents a forum devoted to entertainment professionals, who are involved in independent projects, including but not limited to film, music, and literature. The guests vary from new artists to entertainment veterans.
Although 'The Indie Lounge' is not specific to New Jersey, it currently airs nightly on TV34 in Montclair, NJ and weekly on several other cable channels throughout the state. The show is also extensively marketed via social media to attract a broader audience worldwide. Plans to air on additional cable channels throughout the country are currently in the works. Episodes & more info can be found at www.indieloungetv.com.
PR Coordinator & Director's Assistant
Production coordinator & director's assistant at Fox Trail Productions, feature film and video production company. Specializing in all aspects of feature film and video pre-production & production services including but not limited to: 
• pre-production work includes directly assisting film/video producer with various aspects including location scouting, hiring talent & crew, contracts, research, travel arrangements, face to face meetings with investors, administrative tasks and as needed duties.
• production work includes directly assisting director/producer on-set/off-set with as needed errands and tasks, craft services, managing PAs, overseeing hair, makeup & wardrobe department, extras management, talent release forms, personal assistance to talent and as needed on-set duties.
• post-production work includes assisting producer/director with film festival submissions & attendance, press kit/press release development, screening/premier/wrap party/event planning & attendance, marketing, promotion, scheduling, research and as needed duties.