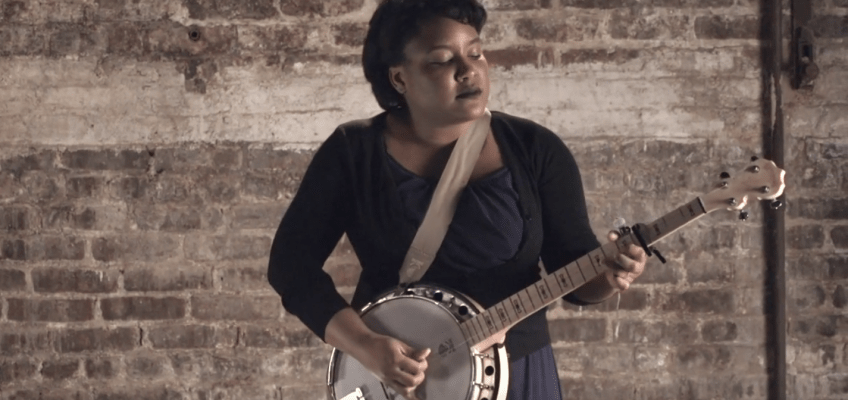 Her musical life turned around when she put down her guitar and picked up that banjo.
Welcome back to the dHarmic Evolution podcast with me James Kevin O'Connor, singer/songwriter, audio/video artist, and master storyteller. On today's episode, I talk once again to another backyard gem – right here in Union City, New Jersey! I visit with the magical singer-songwriter, Anielle Reid!
Semi-professionally, she's been making music for two years – but she has always known that she loved music and wanted to make music! Anielle says she's always been involved with something musical all her life – which is good! I love her sound, her vibe, and she's so brave too!
Among her influences are Alison Kraus, Bjork, and Lana del Ray. You can almost hear the synergy of these artists in her songs. Listen for more on this
On this episode:
Anielle talks about why she chose the banjo as her main musical instrument

She tells us about her producer and how they make music

Of course, back stories of her songs – I love her music and the lyrics are so heartfelt!

We dig a little bit on the social media platforms she uses

When does Anielle feel the most creative, especially when writing lyrics to her songs

Also, she shares what she's excited about – her upcoming projects and gigs!
Anielle Reid songs featured:
Drivin'

Great Again

Love Song

Recollectin'
Reach out to Anielle Reid:
Twitter: @aniellereid
Instagram: @aniellereid
Don't forget!
Subscribe to dHarmic Evolution on iTunes
Please sign up on dharmicevolution.com for free bonus content!
Follow dHarmic Evolution on social media
Listen to the interview here: