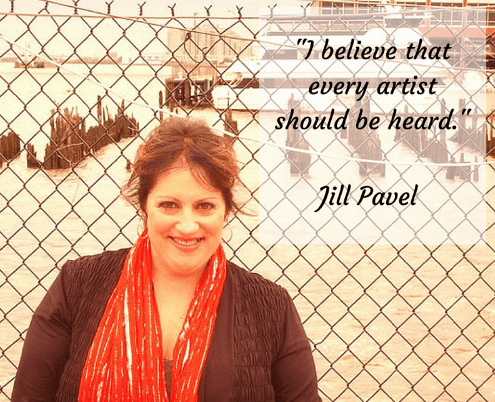 Hard work. Work ethic. Authenticity. The ingredients to success.
I can't even begin to say how honored and thrilled I am to have this amazing person on the dHarmic Evolution show today. She has created more than just a music label, but as a movement as well. Ladies and gents, help me in welcoming Jill Pavel.
Jill works with aspiring artists and helps them reach their goals by encouraging them to work hard and be consistent in their passion for music. Honestly, I am blown away by this lady's business smarts, moreover, I am touched by her compassion toward artists who want to make it in the very competitive music scene. Check out my chat with Jill and learn more about the way she uplifts indie artists all over the world!
On this episode:
Jill and I talk about her label, Heart Songs Corporation, and how she uses this to market the artists and prep them for their journey toward greatness
We get a sneak peek into the talent Jill works with by way of songs from some of the talents she handles
Competition in the music industry is fierce, and Jill understands that. And she knows how to tackle the giants – learn more about that on this interview!
Her son, Cory Singer, who was on DE71 is her number one inspiration! Fit for Mother's Day, yes?
Hard work and work ethic are what drive your success!
Authenticity in artists – what makes it so important? Listen in!
Songs from Heart Songs Corporation featured:
Broken Memory by Cory Singer
Drive by Rob Carona
Tell Me Why by Sara Ann Garrison
Let Me Be by Camille Rae
Reach out to Jill Pavel and Heart Songs Corporation
Twitter: @heartsongscorp, @heartsongs4vets
Instagram: @heartsongs4vets
Email Jill at info@heartsongscorporation.com or jillpavel@gmail.com
Don't forget!
Subscribe to dHarmic Evolution on iTunes
Please sign up on dharmicevolution.com for free bonus content!
Follow dHarmic Evolution on social media
Listen to the interview here: