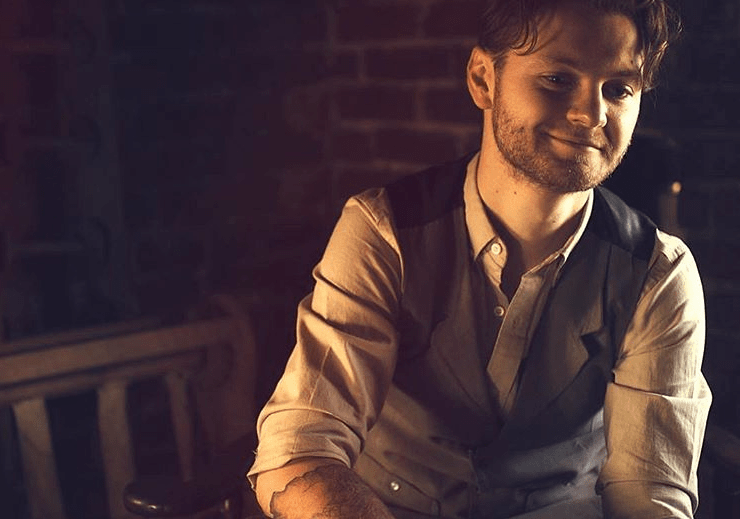 He hates people.
Not really. But you gotta listen to him sing that bubbly song – it's featured on today's episode!
Ladies and gentlemen, let's all fly to Nashville to chat with the talented Taylor Henry.
During this interview, Taylor and I talk about music, production (we have the same awesome producer!), and performing. He's got a lot to say about Nashville and how it has become his home away from home (Northern Kentucky!)
Take a listen and enjoy a sneak peek into Taylor's music!
On this episode:
Taylor tells me about the really funny story behind the song "I Hate People." I'm sure you'll love it too!
He writes songs based on emotion. Nice!
He also talks about his album called The Attic – which includes 7 fantastic tracks!
Did you know he sat on a window sill designed by Michelangelo, while he was touring Europe!
And of course, stories of his stay in Europe – lots of art there, for sure!
He was stranded in London! Woah! Pitched this for another song in the future! Hah!
And yes, as always, I ask him about social media! You gotta listen to what he says about it.
Taylor Henry songs featured:
I Hate People
The Fall
I Got You in the End
Who Are You
Reach out to Taylor Henry
Instagram: @itstaylorhenry
Twitter: @itstaylorhenry
Don't forget!
Subscribe to dHarmic Evolution on iTunes
Please sign up on dharmicevolution.com for free bonus content!
Follow dHarmic Evolution on social media
Listen to the interview here: