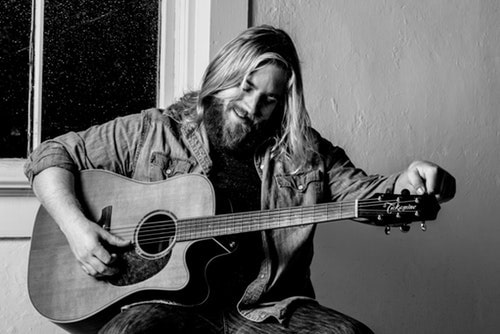 Being authentic and connecting with his audience through music are two of BJ Wilbanks's main career goals. He doesn't care much for manufactured content; he wants the REAL thing.
He picked up the guitar at a very young age and started writing music and performing at age 13, and BJ has been going ever since.
Listen to his cool, soothing voice and those rockin' guitar skills on episode 97!
Listen to BJ WIlbanks' song Right Back Home
About BJ WIlbanks
Georgia native BJ Wilbanks creates blues-infused rock music reminiscent of a bygone era, combining deeply-rooted Delta blues, funk, soul, and acoustic Southern rock to create a sound that is familiar, yet uniquely his own. BJ has developed his own sub-genre of Americana which he refers to as "back porch soul." His tales of heartache, love, and life combine artfully with an engaging live performance.
BJ's original songs range from heart break romantic to bad a$ stomp-your-foot groove. He'll often sling his guitar over his lap to play a slide tune that will transport you to a smoky blues bar in the bayou and then chase it with a tune that will bring you back to reality with an original rock anthem. Simply said, BJ Wilbanks has the ability to take you on a musical journey.