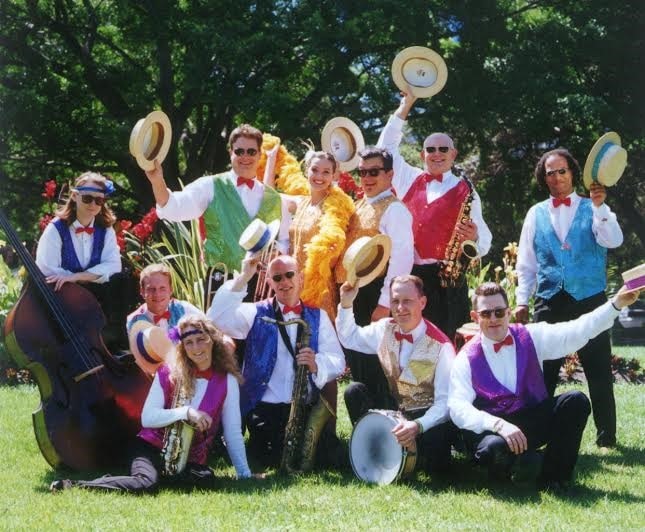 Welcome back to the dHarmic Evolution with me James Kevin O'Connor, singer/songwriter, audio/video artist, master storyteller, and now International Talent Agent.
On today's episode, we go down under to Australia, to learn all about Kinderjazz with Christobel Lewellyn.
A one of a kind swing jazz band for children developed by Christobel and David, creating an opportunity for kids to celebrate music and passion, and nurture their creative spirit.
The solo's and the music gratifies a small child's imagination like nothing else.
On this Episode:
* Kinderjazz is a very Family oriented band, we've all grown up with each other, and each other's children, its really personal.
* I was surrounded by music, all the adults played piano, and we were taken to live festivals. Music was a big part of our lives.
* I started playing piano when I was 3 years old. I had older brothers and I could not wait to push them off the piano.
•Artists songs featured:
* Arabella
* In the Micro Aykho
* Fantabulous
* You can't stop the Music
Follow Kinderjazz on
http://www.facebook.com/kinderjazz
http://www.twitter.com/kinderjazz
Don't forget!
Subscribe to dHarmic Evolution on iTunes
Please sign up on dharmicevolution.com for artist opportunities
Follow dHarmic Evolution on social media also check out www.thejamesoconnoragency.com and see how we can broadcast your global career!
Listen to the interview here: