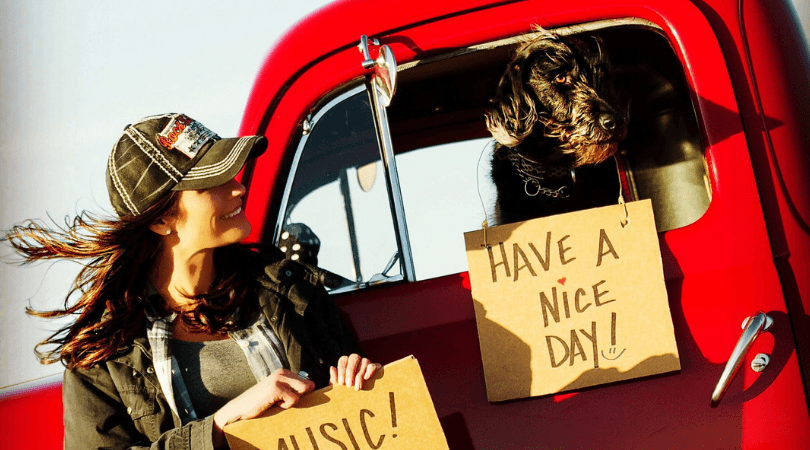 DE165 Jenny Vinatieri | The Fashionista, Singer/Songwriter, meet the Complete Artist!


Jenny Vinatieri is a singer-songwriter from Colorado Springs, Colorado gaining traction in the local community and recognition her ability to write across various genres.
Jenny is currently partnering with KMG Boulder to write and produce her second project due to be released in 2018. This will be a compilation of songs blending Adult Contemporary, Pop, EDM, Club and Country Cross-Over tracks with fresh lyrics styled after some of her earlier influences (Alannis, Gwen, Shania, and Sheryl) and newer influences (SIA, Chainsmokers, Taylor, and Katy). In the meantime her last collaboration of songs which is currently in circulation be found on SoundCloud and ReverbNation.
Jenny has been a semi-finalist in both the International/Unsigned Only and USA Songwriting Competitions and was Grand Prize Winner of the 2016 Divine Tracks contest, quoting "Jenny is a multi-talented artist and singer-songwriter. Her entry "Rainbow" was extremely well received by our production team and we are excited to learn more about her background and creative process". She also received high rankings for several of her songs through ReverbNation and was awarded a featured artist spot on their homepage November 2016 – January 2017. Since then she has been featured on various radio stations across the globe and continues to grow a fan base.
Jenny and KMG are in process of opening a studio/school in Colorado Springs where she plans to train and produce local talent while building a music library in which Licensing Companies/Record Labels can partner with her as a trusted resource for songs and content.
–
On this episode:
"I am getting ready to make a trip soon to visit France and Spain."
"On Family: Half of my Family is in Spain, I was born in Italy, but my Dads family is from Yankton South Dakota."
"Even today I get so emotional when I go to a Concert, sometimes I'm in tears."
"Music is just kind of a Universal Language."
–
Jenny songs featured:
– Any Less
– Rainbow
– Have a Nice Day
–
Website:
https://www.reverbnation.com/iamjennyvinatieri
Facebook:
https://www.facebook.com/iamjennyvinatieri/
Instagram:
https://www.instagram.com/iamjennyvinatieri/
Twitter:
https://twitter.com/jennyvinatieri
–
Don't forget!
Subscribe to dHarmic Evolution on iTunes 
Please sign up on http://www.dharmicevolution.com/guest-invite/ for artist opportunities
Follow dHarmic Evolution on social media,
Also check out www.thejamesoconnoragency.com and find out how we can broadcast your global career!
Listen to the interview here!