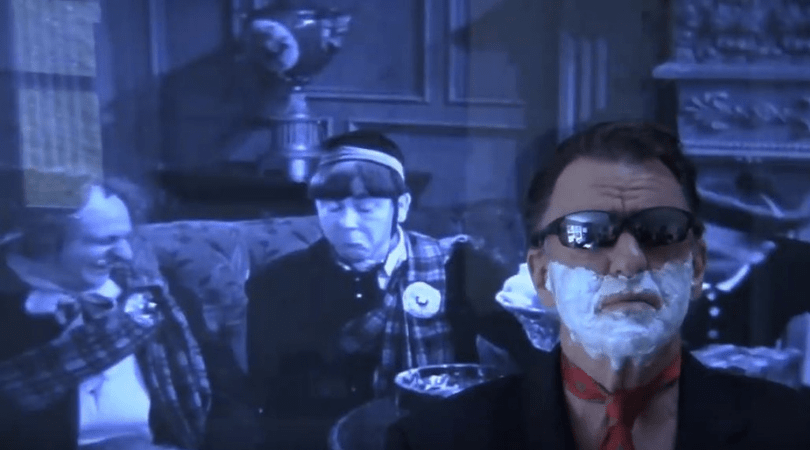 [audioalbum title=""][audiotrack title="51 Shades Of Grey" songwriter="James Kevin O'Connor " wav="https://dharmicevolution.com/wp-content/uploads/2019/07/04_51-Shades-Of-Grey.wav" width="300" height="500"]
You are in for a treat during this episode of the dHarmic Evolution podcast as James Kevin is joined by his good buddy Jacked Up Jimmy. It is never a dull moment with Jacked Up, who is a business agent for the IBEW electrical union with quite a colorful life, though it seems completely normal to him. The first indication that James Kevin was in for an interesting interview with Jacked Up was his mode of transportation. Clancy Wagonblast loaned Jacked Up his "car" while Jacked Up was getting his snow tires put on, but the "car" turned out to be a backhoe instead.
The new song that James Kevin is featuring during this episode is "Fifty-One Shades of Grey", which is ironic because Jacked Up and his wife, Matilda, only have sex when it is absolutely necessary. Since this was not a safe topic of conversation, they moved on to talking about Jacked Up's bowling league and his team, the "Hurry Kanes", recently winning the championship, the coveted Plastic Cup. One of Jacked Up's teammates is the infamous Peter Griffin of Family Guy fame, but it is still unclear whether he is a cartoon in real life. James Kevin will find out if Jacked Up follows through on his promise to have Peter come in for an interview on the show.
Jacked Up was recently named the Honorary Elk of the Year, and in his attempt to get all dressed up for the event, he realized that he was out of razors. Given his limited time, he had to improvise by shaving with a hatchet he had lying around, and he posted the video to James Kevin's channel (link below) for your viewing entertainment.
Finally, Jacked Up gave James Kevin an update on the European tour that he and English Bob are planning, which sustained a few hiccups when Jacked Up and English got into a tussle and had to patch things up and then when Jacked Up encountered some problems with the dancers' union in London. Apparently, he thought that James Kevin's show needed dancers, but they got it all straightened out.
The interview abruptly ended when Jacked Up's beeper went off and he informed listeners that he had to go break some guy's leg in Kearny, New Jersey.
Jacked Up Jimmy's "I Just Run Outa Raza's" video
Nancy Harms YouTube videoNancy Harms YouTube video
Pick up your copy of the new album Gratitude here!
Don't forget!
Subscribe rate & review the dHarmic Evolution podcast!
For select mentoring help, reach out to James here! james@thejamesoconnoragency.com
Please sign up on http://www.dharmicevolution.com/guest-invite/ for artist opportunities. Join the dHarmic Evolution Community Facebook page! You can post your content on there for the whole world to see. Also, check out www.thejamesoconnoragency.com and
find out how we can broadcast your global career!