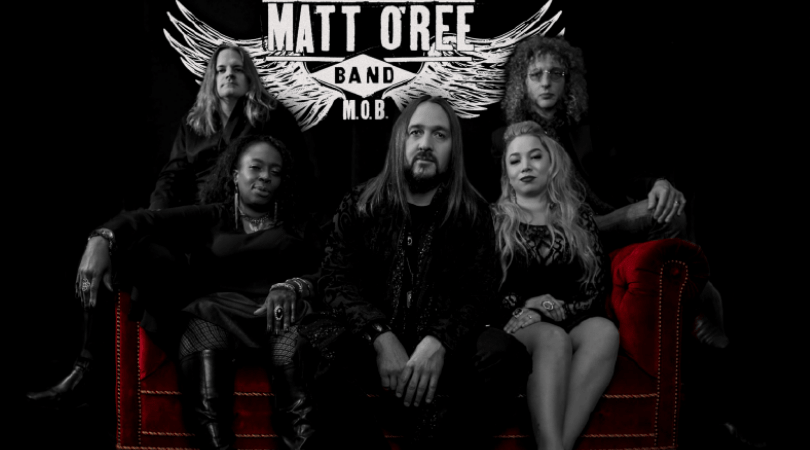 We're in my home state of New Jersey today, and joining us is Matt O'Ree, a legendary Rock and Roll artist. You better strap up your seat belts ladies and gents, cause it's going to be a Rocky ride.

Timestamps
[2:55] Matt narrates his experience performing at The Stone Pony (The Stone Pony, located in Ocean Township, New Jersey is home to many legendary Rock n Roll artist's)
[9:15] Listen to Matt's Black Boots with Bruce Springsteen
[19:55] Listen to My Everything
[27:55] Find out what Matt and the band are currently up to
[30:38] Listen to Life
[35:07] Story behind the song Life
[37:14] Matt's Songwriting process
[39:39] Matt's favorite guitars
[45:27] Leveraging the Power of Social Media
[47:08] Listen to It's gonna be alright

[5:00] Matt explains the journey towards bringing his album to fruition.The album has been a working progress for quite a number of years. It all started in 2008 when Matt had just finished his last CD, and a producer he had earlier met, John Leaders of the Lake House Music, invited him to record in his studio.
Whilst recording at the studio, Matt had to push one of his sessions to cater for Hubert, and that is how their partnership and friendship began. A man he describes as being the best gentleman he has ever met. It didn't take too long for them to become close friends and associates after Hubert took up Matt's offer on playing one of his songs.

[13:55] How Matt met Bruce Springsteen
While he was teaching guitar lessons in one of his student's home Matt met Bruce's 13-year-old kid.
Eventually, he would end up teaching Bruce's kid guitar lessons as well after winning the guitar center contest.
The two knocked it off not so long after, with Matt even sharing his BlackBoots C.D with Bruce's kid. As fate would have it, Bruce's son played the song to his dad who really loved it as well. Matt requested Bruce if he'd love to work together on the song, Bruce said yes, and Matt was, well he was over the moon.
[23:40] The writing of My everything
It's amazing how the bonds of friendships play such vital and important roles in our lives and destiny. Matt met fellow singer and songwriter David Brian through an old student and friend of his. And as Matt's open and go-getter personality would have it, he hit it off with David and not long after the two were writing and singing together.
From the first note they played together, Matt and David felt the chemistry that was between them in their music, this would be the genesis to a lifelong friendship and partnership between the two of them. Two years down the line, Matt and David wrote the hit song, My Everything.

[43:43] Matt's Heroes whilst he was growing up
The first person that ever spoke to Matt's heart was Jimi Hendrix. Seeing him perform was a great inspiration to him becoming an artist.
Jimmy Page and Led Zeppelin band are top in Matt's band and icons that he emulates to date.

Quotes

[15:50] Couldn't you spread that good love out a little bit? It all comes in one truckload. All the shitty days you've had in your life, and it all comes to this. Christmas, New year, Hanukkah, everything at once!

[40:00] You've got to shift between guitars, to know which one you really like, because not all of them are the same.

[52:18] Sometimes you've got to throw the rule book out the window. Learn all the craft you can, but follow your heart more than anything.
Follow Matt O'Ree Band:
The Matt O'Ree Band Website:
www.mattoree.com

The Matt O'Ree Band on Facebook:
@MattOReeBand
The Matt O'Ree Band on YouTube:
www.youtube.com/user/MOBontv
The Matt O'Ree Band on Twitter:
@MattOreeBand
The Matt O'Ree Band on Instagram:
@mattoreeband