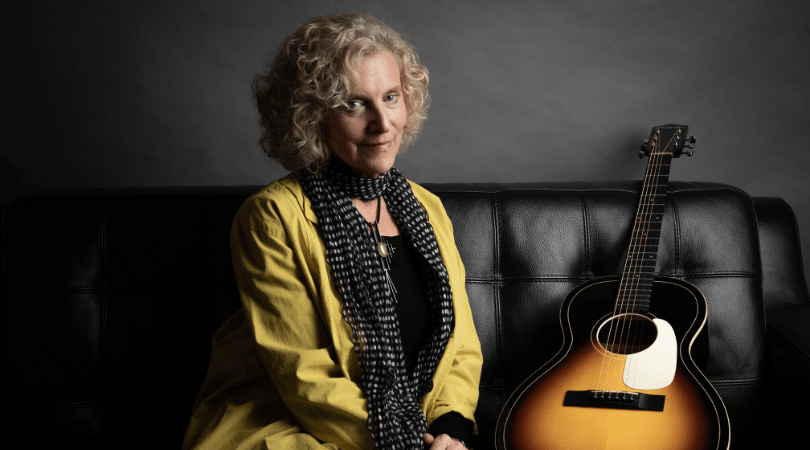 Today's guest on the dHarmic evolution podcast is an emerging, independent singer/songwriter, from the San Francisco bay area. She calls her genre Timely Americana (She's inspired to write for the particular time that we live in).

Her songs address issues such as; preservation of the natural world, homelessness, the political landscape, friendship and loss, and love of country.

So, without further ado, strap up your seat belts, cause we're taking a ride with Kate Magdalena.

Timestamps

[5:10] Listen to A Larger Dance by Kate Magdalena.
[9:55] Is the West a better place for artists to develop?
[1:54] Kate gets into her recently released a full album.
[21:31] Listen to Take me to the church by Kate
[25:12] The story behind Take me to church
[26:51] A bit of spiritual talk
[31:05] Listen to New Earth by Kate Magdalena
[34:55] A little inside tips on how to record with a better voice
[40:11] Kate's ritual
[46:49] Listen to Kate's Streets of Anytown
[52:10] Kate's experience writing and filming the Streets of Anytown

[2:27] Kate's new album

Kate explains the inspiration and background of some of the songs that she's written.

Included in her album are a couple of songs about saving the earth;
One is called New Earth. A fantasy, visionary song about the kingdom of God, how the earth should be like it was in the beginning, and how it will be restored.
The second is Long Live the Woods. A poetry inspired by Gerald Manly Hopkins, an English Christian poet from the 90s who wrote beautiful love poetry to God.

[12:50] Kate's journey towards her Music Career

Never really considering herself an artist for the better part of her life, Kate's focus was mostly in her studies and the world as she grew up.
She spent her twenties in pursuit of spirituality and working various publication jobs for corporations. Eventually, she ended up being a teacher, a career she very much enjoyed due to her love for children.

Despite her love for singing and music, Kate had no idea how to approach the music industry. And especially without the internet at the time, it all seemed pretty impossible. In the end, she had no option but to keep singing just as a hobby. But it all kept coming back.

Kate found herself gravitating towards poetry (a niche she actually has a graduate degree in) and she began setting some of it towards music. Despite working with a couple of bands in the early 2000s, she felt that she didn't have enough knowledge on the music career as a whole, and this motivated her to go back to school and study music.

Afterwards, she spent the next 6 years of teaching music. Later on, she went to Seminary after having a conversion experience in 2009.
It wasn't, however, until 2010, when everything globally was just crazy, is when Kate began to write. 2 years later she had written her full album.

[17:15] Kate's View on Songwriting

Despite taking a songwriting course and dropping it. Kate has never really studied songwriting. In her opinion, it's a creative process of going within and allowing the spirit to move. She also believes that it's a God-given talent, and gives total credit to God for the gift.
Kate's creativity and passion for writing began with poetry. With time though, Kate's love for writing poetry slowly fade away, it lost meaning to her and she slowly found herself transitioning to songwriting.

[18:17] Kate's icons while growing up

To begin with, Kate's opinion on music is that the voice is literally formed through the ear. It's formed through listening to the music.
As a child, some of the great musicians that inspired her to sing the way she does, include; Julie Andrews, Mary Travers, Joni Mitchell, and Barbara Streisand.

Quotes:

[1:00:21] We're living in biblical times, we need to keep our eyes open to see what is occurring, but we should not be afraid.
[17:27] Songwriting is a God-given creative talent that involves going within and allowing the spirit to move

Follow Kate:
*Sign up to her email list to get free download for her new song, New Earth and also be a part of Kate's family.

Website
www.katemagdalena.com
Facebook
@katemagdalenamusic
Instagram
@kate_magdalena
Twitter
@KateMagdalen
Itunes
https://itunes.apple.com/us/artist/kate-magdalena/1245277903


Thanks for joining us, and be sure to connect with us on social media!
Check out our YouTube channel!
Join our community on
dHarmic Evolution Community Facebook Group