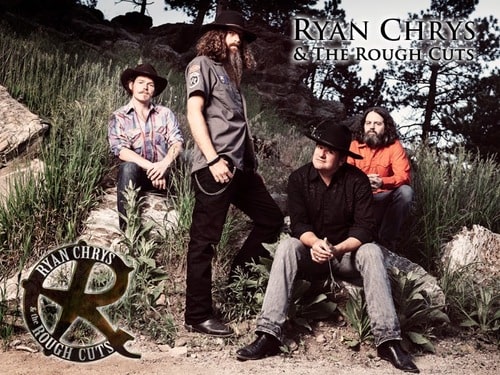 "Ryan has a rhythm that will move your body, a voice that will touch your soul, and a song that will touch your heart."
Ryan Chrys & The Rough Cuts bring forth new energy to country music fans who love the heroes and outlaws of old. Influenced by the songs and personalities of legends like Waylon, Willie and Johnny Cash and driven with a deep love for blazing guitars, gritty lap steel and lightning fiddle, the band is a beacon for the next generation of classic hearts. You'll hear Nashville sounds and new country twists for sure, they're just cut apart and patched into the bedroll of Western cowboy ridin' hard to beat the posse. This is Modern Outlaw Country.
Recent highlights include being direct support for Blackberry Smoke,  The Marshall Tucker Band, Junior Brown and The Reverend Peyton's Big Damn Band. The band will be on tour in 2015 performing across the Mid-West promoting their second full length album, Up From The North.
Winner "Best Country Band, 2015"
– Westword Music Showcase Awards
Winner "Best Country Band, 2014"
– Rocky Mountain Battle of the Bands
Winner "Best Country Song, 2014"
– Colorado Music Association