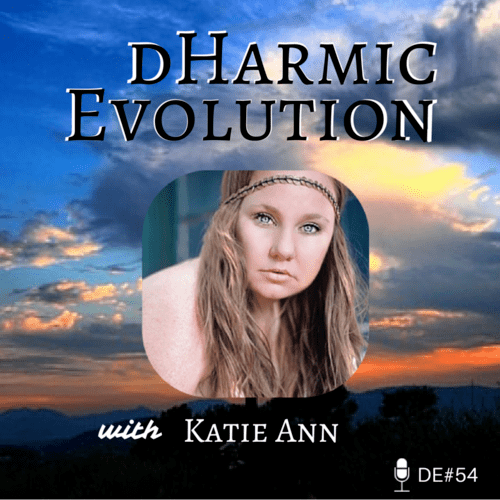 Welcome back to the dHarmic Evolution podcast with me James Kevin O'Connor, singer/songwriter, audio/video artist, and master storyteller. On today's episode, we move closer to home, to Buffalo, New York, and chat with the lovely and mega talented – Katie Ann!
Did she know she left sunny San Diego to live in not-so-sunny New York? Well, yes, she did! She made an epic move and has been working on her career since then – having a sophomore album set to come out called Driven. Katie Ann wants to show the world that she can thrive and survive. She's even putting out a vlog series, #17dresses!
Stories (both pleasing and bordering on horrific) about her Hollywood journey contributed to her decision to move to Buffalo, and boy was it the best decision she ever made! In Buffalo, she found love and her space in the music world. She was finally able to unleash her true potenial!
Katie Ann is a talented pianist and amazing singer too, so strap up your seat belts and join me on a ride!
On this episode:
You'll discover how Katie Ann transitioned from rap/hiphop to a more "evolved" form of music
She talks about her other creative projects – ones you shouldn't miss!
Katie Ann talks about liberating herself and staging a revolution for yourself
You'll hear about her personal experiences when she was recording for an album in Hollywood – this one's quite interesting, you shouldn't miss it
Katie talks paparazzi, recording, and other struggles she encountered in the recording process
She dives deeper into her epic move and what it made her realize
Community service is big for Katie Ann too – learn about how she's raising her voice to bring awareness to the current public education system and why she thinks it's time for a change
Katie Ann songs featured:
Revolution
Castles in the Sky
Tequila Sunrise
Strong Am I
Follow Katie Ann:
Katie Ann's website
Twitter: @ladykkatie
Instagram: @ladykrhymes
Don't forget!
Subscribe to dHarmic Evolution on iTunes
Please sign up on dharmicevolution.com for free bonus content!
Follow dHarmic Evolution on social media