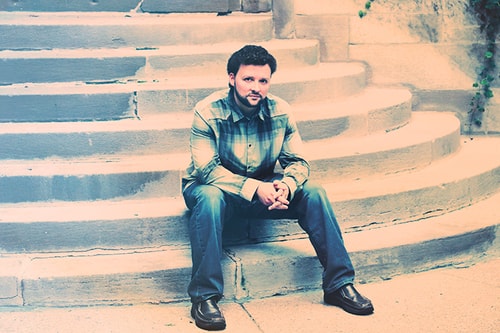 Indeed a descendant of the Greek gods!
Welcome back to the dHarmic Evolution podcast with me James Kevin O'Connor, ger/songwriter, audio/video artist, and master storyteller. On today's episode, we a Greek musician living in Chicago: Sarantos.
Sarantos keeps himself busy with writing and producing music, as well as writing a trilogy! Yes! He's that creative – and that busy! During the interview, he tells me about how it is being an indie artist and what keeps him up and about the entire year. I admire this man's consistency, as well as his creativity. And to think he does everything himself! My headphones are off to this guy! Listen in to learn more about Sarantos
On this episode:
Sarantos tells us about love and his song "Easy to Believe." Listen in to what he has to say!
He talks about the genre he experimented with on his first album; and how he moved on to the type of music he does now
How does Sarantos do all his music production? Find out on the interview!
This guy is just the busiest! His schedule is packed! How does he balance a day job and putting up with the work needed to live his passion for music?
Guess what! The third book to his trilogy will be out soon!
He talks about a sad time in his life: the passing away of his father and the song he wrote about him.
Sarantos songs featured:
Easy to Believe
What If I Never See You Again
Back and Forth
Follow Sarantos:
Twitter: @sarantosmelogia
Instagram: @sarantosmelogia
Don't forget!
Subscribe to dHarmic Evolution on iTunes
Please sign up on dharmicevolution.com for free bonus content!
Follow dHarmic Evolution on social media
Check out the full interview here: