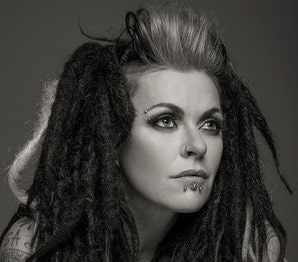 "I believe in equality and making others feel good."
Welcome back to the dHarmic Evolution podcast with me James Kevin O'Connor, singer/songwriter, audio/video artist, and master storyteller. On today's episode, we go visit the Lioness at her den!
Dilana, originally from South Africa, roars loudly on stage with a voice so powerful she can totally rock your world. She's gone through so much, especially in her personal life, and all these experiences have driven her to be more passionate with her craft.
Some of Dilana's influences include Tina Turner, Jimi Hendrix, Janis Joplin, and Elvis Presley – along with so many others! Listen to my convo with Dilana today!
On this episode:
Dilana tells me about the song "Beautiful Monster" and that this was actually written based on her life
She shares about her rough upbringing and how she never really had a normal childhood
Dilana also speaks about kindness, equality, and being pleasant to others. Find out what she has to say about these three things!
We talk about water and how it makes Dilana feel. She even named her daughter River! Find out why!
Dilana prefers intimate acoustic shows! Find out why!
She tells me about her songwriting style. You gotta check that out too!
Dilana songs featured:
Beautiful Monster
Dead Flower
Ocean
The Woman I Am
Reach out to Dilana:
Twitter: @dilanarox
Instagram: @dilanarox
Don't forget!
Subscribe to dHarmic Evolution on iTunes
Please sign up on dharmicevolution.com for free bonus content!
Follow dHarmic Evolution on social media
Listen to the full interview here: