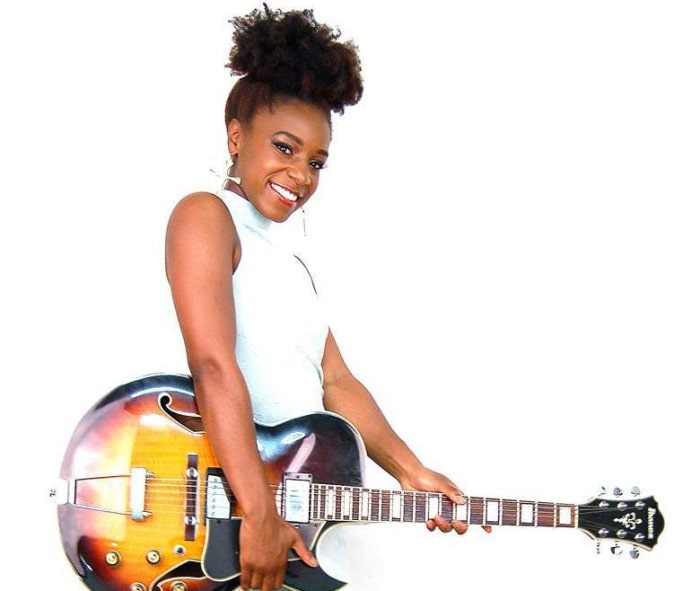 And off we go to the UK to witness the radiance of this lovely girl's smile.
Hey, everyone, welcome back to dHarmic Evolution and today, we have a special guest all the way from the United Kingdom, and I can't wait for you guys to feast on her wonderful music – and British accent. On the show today is Shanice Smita aka Shan Smile. You gotta love that name!
Growing up in a musical family worked in her favor as she, too, picked up the guitar and started singing and writing her own songs. I'm thankful for Shanice's father who shared his musical genes and taught his daughter to love music. It's become amazing! I had so much fun listening to Shanice's songs and so glad to have her on the show. You guys should check her out!
On this episode:
Shan tells us about her upbringing and the reason she's musically inclined

I tell her about the beauty and radiance of the smile she brings into the world – it's true! You should definitely see her perform!

I ask her about gigs – what does she prefer, small and intimates performances or big ones? Find out!

We also talk a little bit about how I like creating my own music and my own performances

Social media! We touch on that as well. Listen up to what platforms Shan loves the most!

Of course, her songwriting process. What does she do to complete a song.
Shan Smile songs featured:
Shan Shan Smile

I Need You

He Loves Me

Fly Away
Reach out to Shan Smile
Twitter: @shansmilemusic
Instagram: @shansmileinsta
Don't forget!
Subscribe to dHarmic Evolution on iTunes
Please sign up on dharmicevolution.com for free bonus content!
Follow dHarmic Evolution on social media
Listen to the interview here: